(Vacuum and Gas Flush Option not appropriate)
The basic tray sealing machine TableTOP-SC is an electrically heated, manual tray sealing machine, is used to seal and cut preformed trays with various type packaging films.
TableTOP-SC
Certified World Industrial Standards
Changable sealing plate
Seal and cut function at one step
Isolated sealing plate
Digital Temperature Control Unit
Film Loading Area is inside the body
Hygenic and compact design
Extra place at under the machine
For additional sealing plate
TableTOP-SC series machines are manual type tray sealer which has compact design, build with stainless steel to meet the market that wants healthy, tasteful and convenient packaged in a hygienic, high-quality way. The machine have skillful craftsmanship at a great value for money, which are suitable for testing market demands, low level production, fast packaging requirements, supermarkets, small kitchens and shops.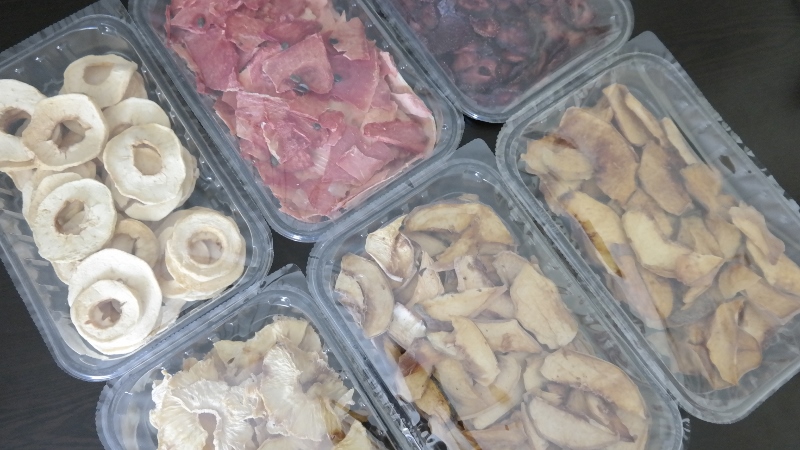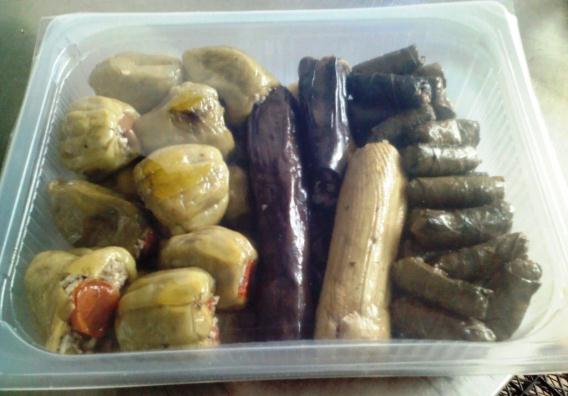 TableTOP-SC series manual type tray sealing machines is applicable to fresh-keeping packaging of all types of boxed nutrition as fresh, cooked food, such as cool fresh meat, cooked meat products, rice, noodle, cheese, soy products, fast food, food-to-go, which can be hot, chilled or frozeen, pastry, aquatic products, dried food, poultry and other boxed foods or any kind of boxed material. It is perfect for following take-out sales. Take-away, casual dinning, meals-on-wheels, street food and cooked & chill.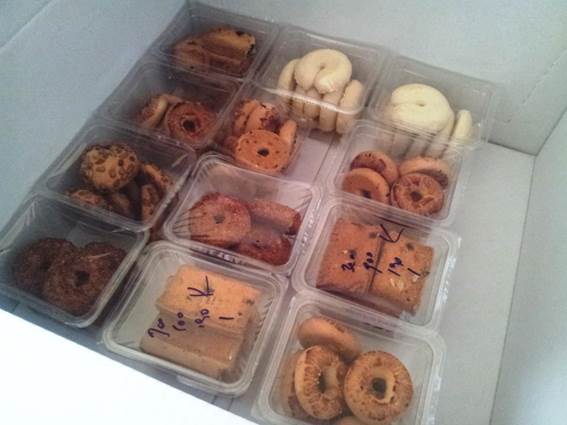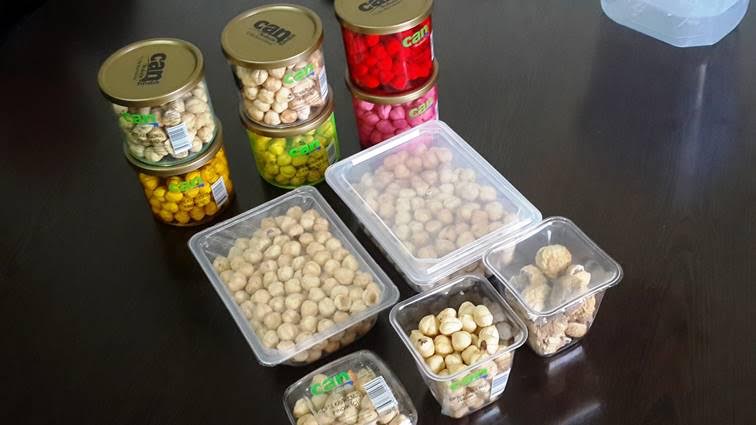 USAGE OF TableTOP-SC
READY TO EAT (Daily Consuming)
TAKE AWAY (Hot or Cold)
MARKETING (Making DEMO or Market Test)
FAST FOOD (Daily Consuming)
CATERING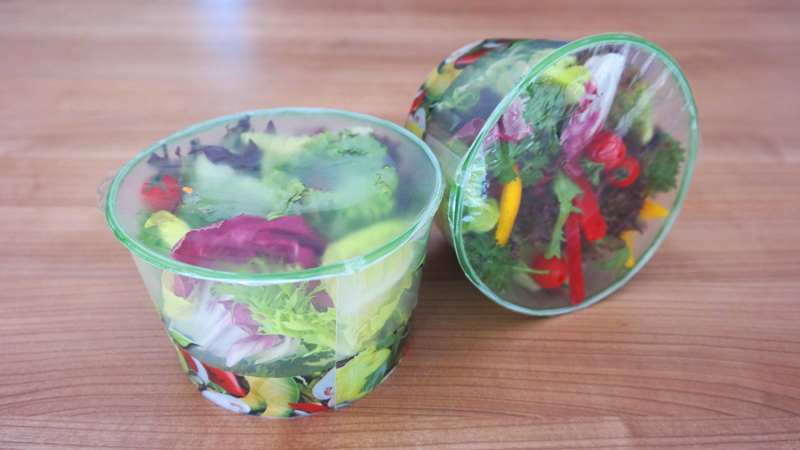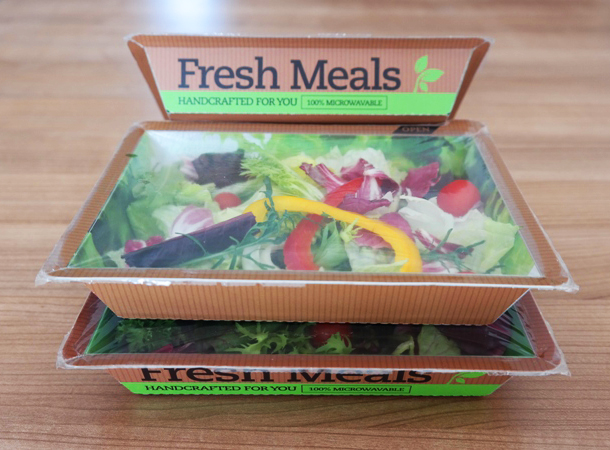 The unit structure is made of stainless steel, aluminium and coated body. The materials used ensure little component wear either during use or frequent cleaning. The unit always consists of one or more sealing tools for sealing trays of fixed forms and sizes. A large quantity of food products can be packaged with this machine either for immediate distribution or further thermal treatment such as freezing, pasteurization, etc.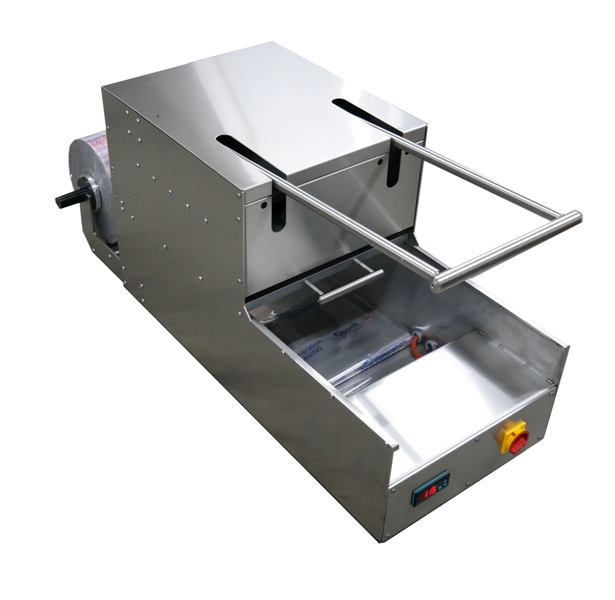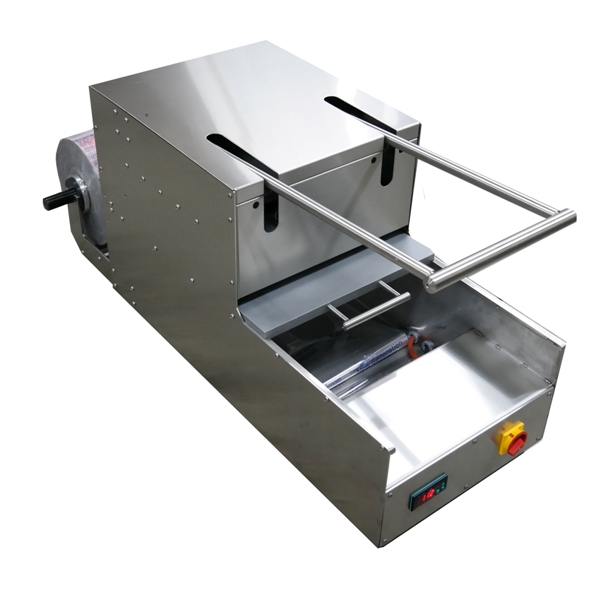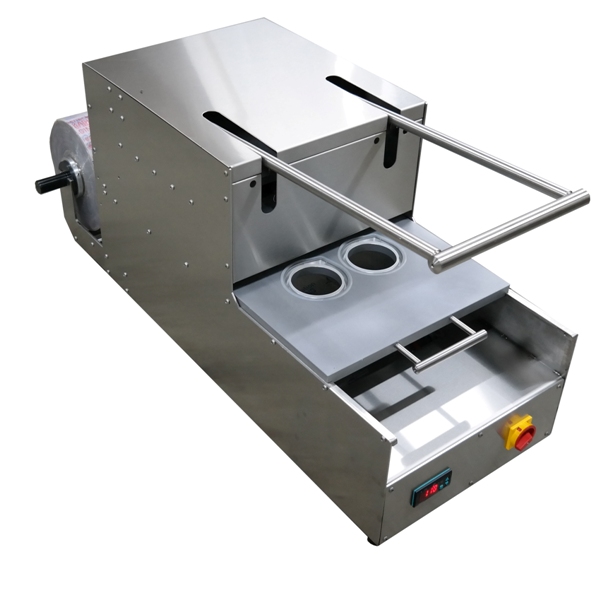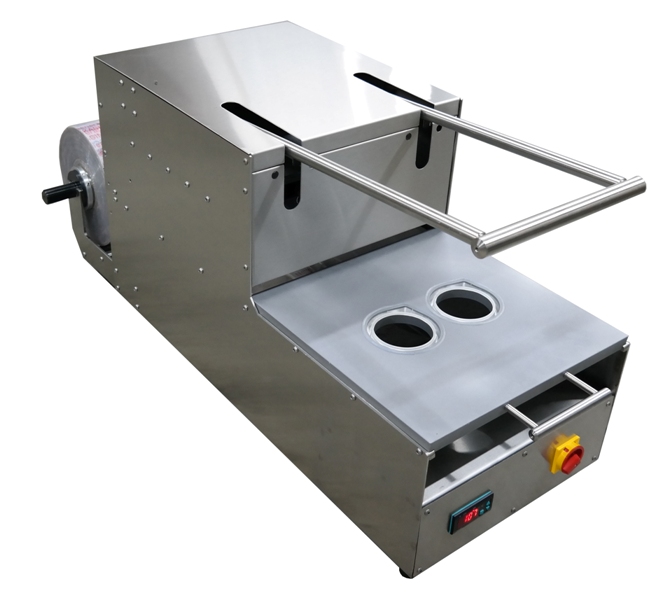 TableTOP-SC series sealing machines allows you easy and fast replacement of tray tools.
TableTOP-SC series sealing machines has stable and safe temperature control system.
TableTOP-SC series sealing machines allows you friendly and simple in operation for user.
TableTOP-SC has an tool change option. You may use different kind of toolset for your different products.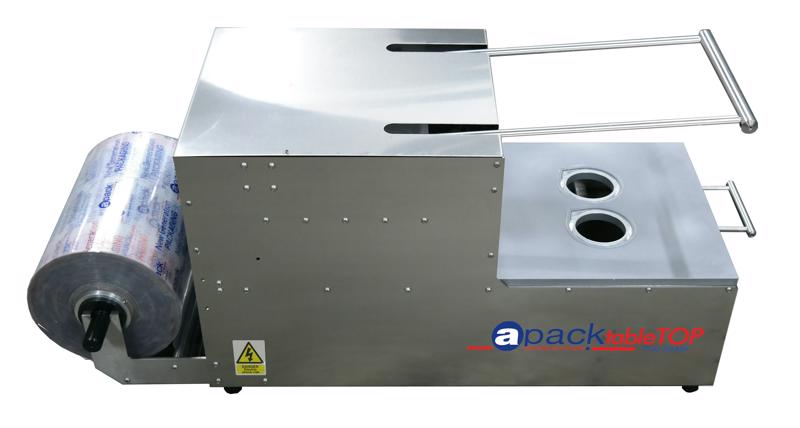 APACK can customize TableTOP-SC machines and tray tool dimension which is suitable for your production.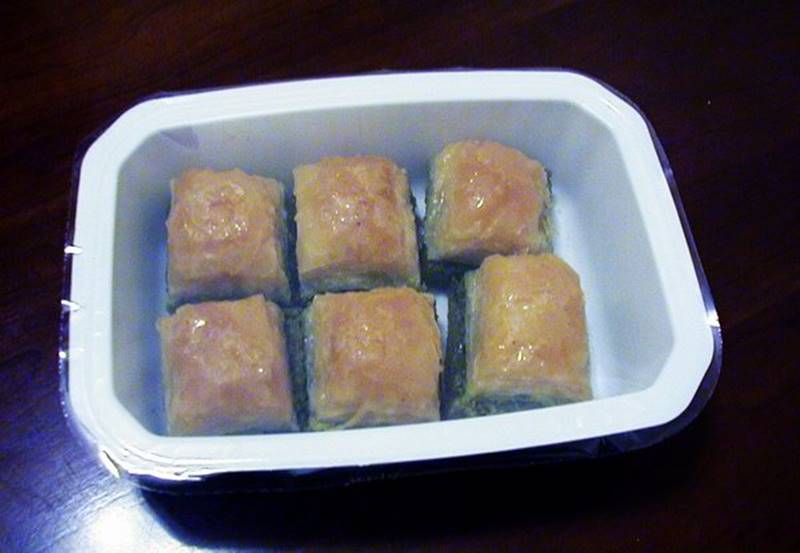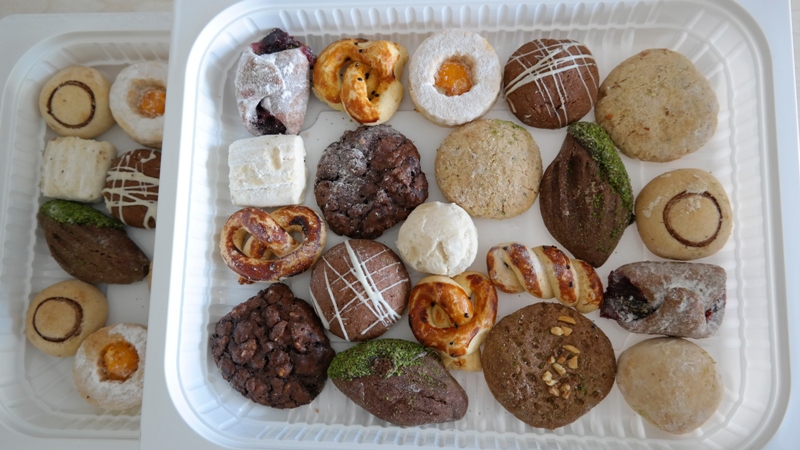 TableTOP-SC Technical Details
POWER
1/N/PE 220 V 50 HZ
POWER CONSUMPTION
max 1.0 kW
CAPACITY
2-4 cycle/min
CONTROL PANEL
Digital Temperature Control
WIDTH
501,5 mm
LEGHT
1155 mm
HEIGHT
510 mm
WEIGHT
40 Kg.
SEAL
Seal only.