The MAP25E-XL is designed specifically for your non-standard large and heavy MAP packaging needs. The basic functions are like the MAP25 series, but a number of different engineering applications have been made for large and heavy packagings.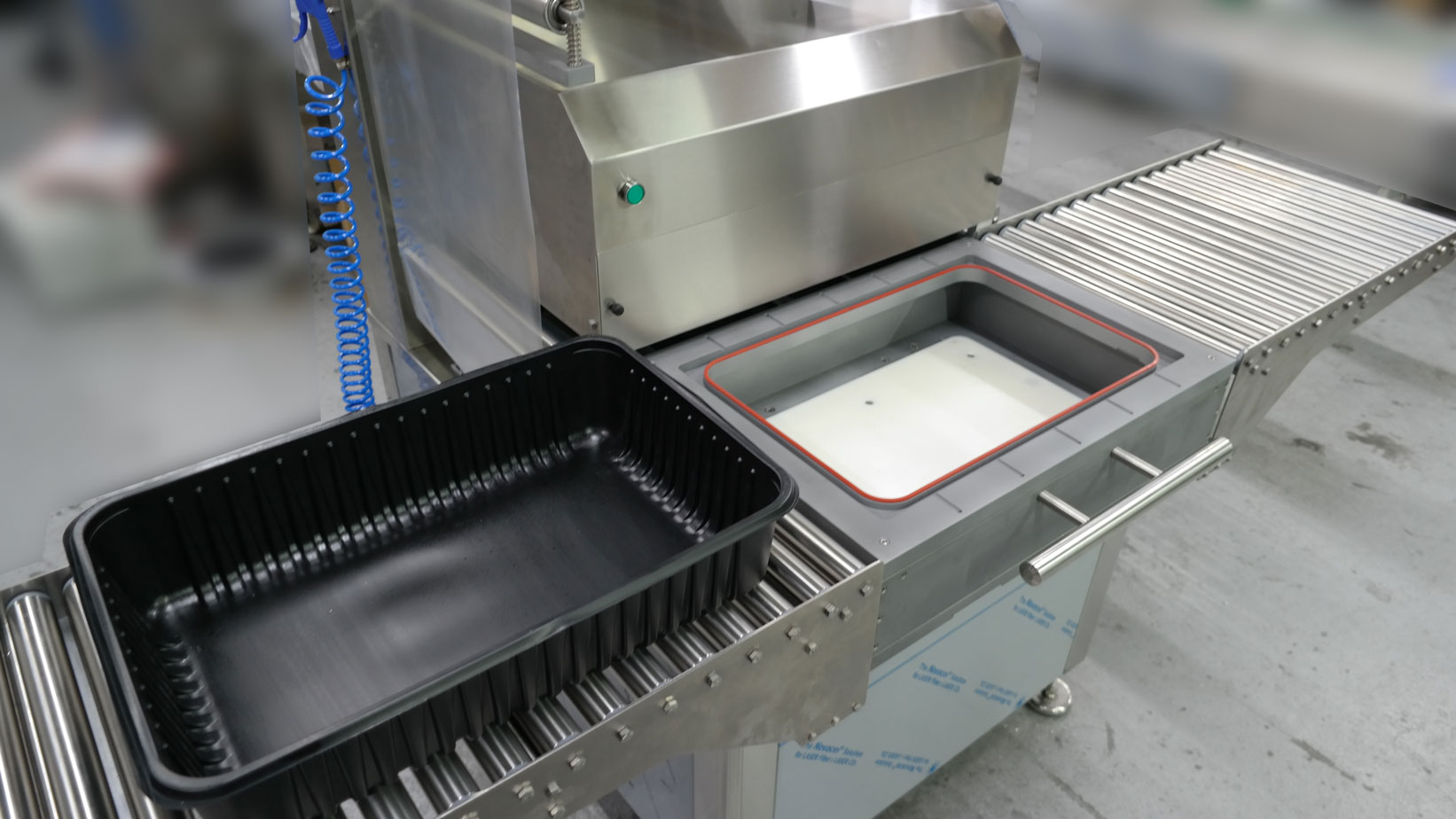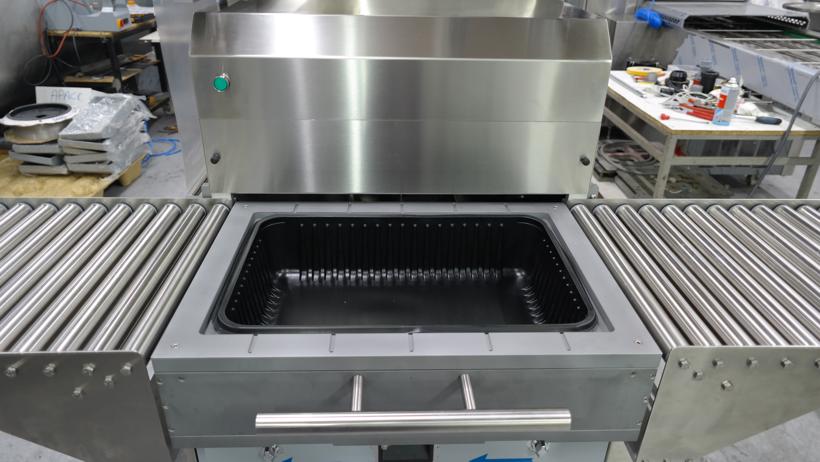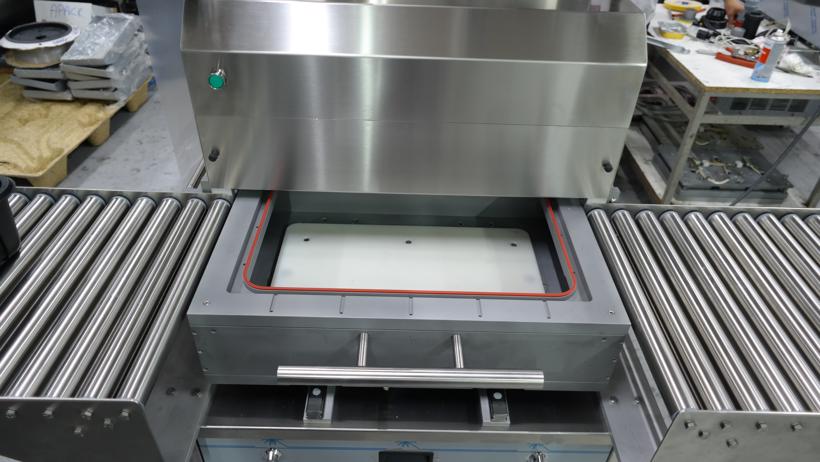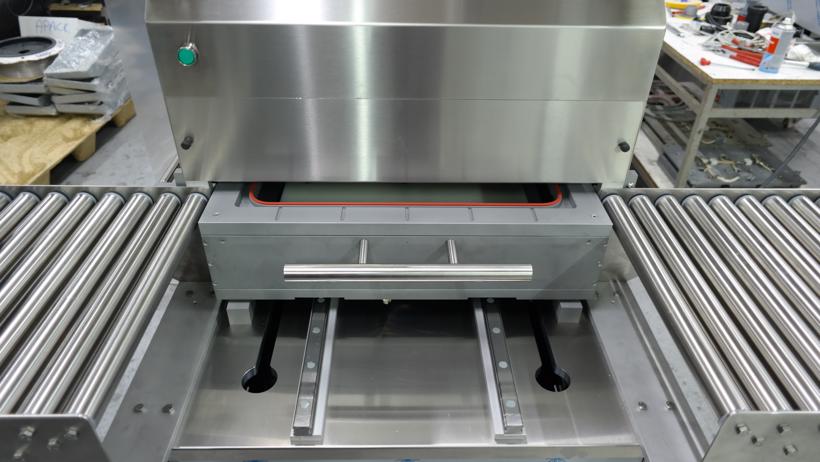 On free-turn carriage bearings, heavy material is shifted into the welding pool. Thanks to the pneumatic lift, the heavy plates are easily lowered into the pool and lifted up. The welding drawer can easily be pushed into the welding pool and retracted without the need for much effort, with the help of linear guideways without gaps. The plate, which is packaged in MAP, is taken out of the machine again via free-turn bearings.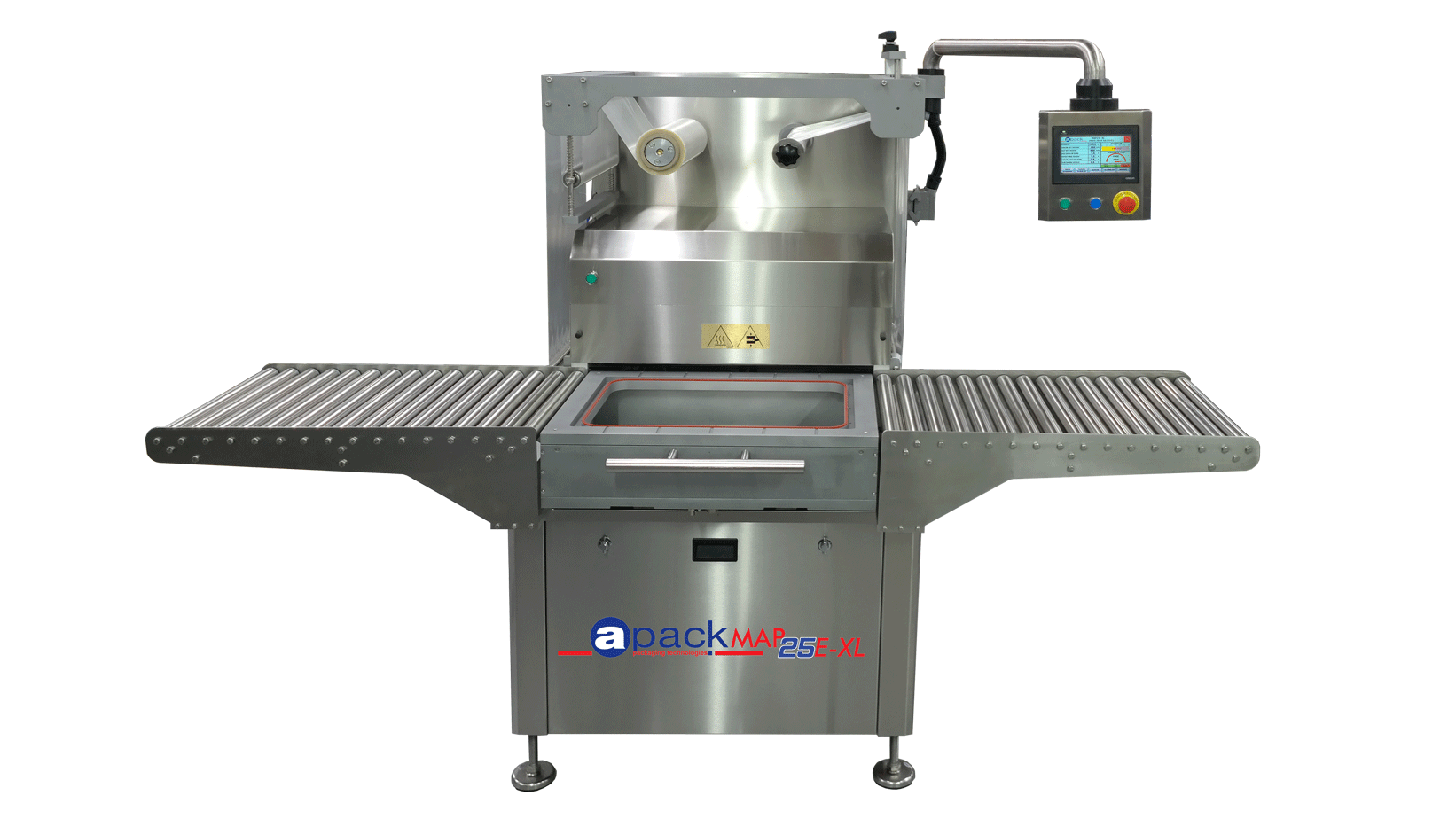 Another important feature of MAP25E-XL is that the welding pool is washable. It is ideal for products polluting the environment with spillage, odor or oil.
MAP25E-XL is designed for heavy duty conditions and manufactured by APACK. The AISI 304 Stainless Steel body is extremely robust and the machine's movement does not affect its settings. It is very easy to maintain and clean. Fits easily in any production environment.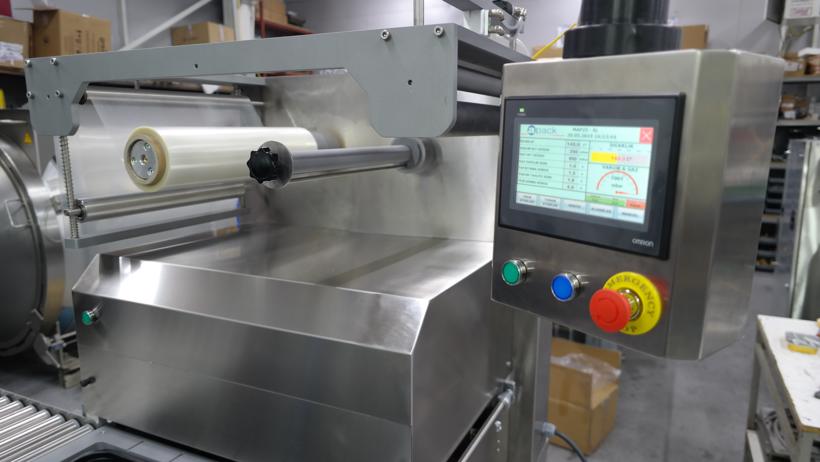 7 "Omron touch screen PLC controls every step of the packaging process. With PLC control circuit, all stages of production and possible error messages are displayed on the screen. Gas and Air pressure information can be viewed on the screen. All kinds of trays and film types can be adjusted to suit the process. With 99 program memory, you can easily switch to different production models.
MAP25E-XL molds are manufactured from monoblock aluminum with anodized coating. Welding plates are Teflon coated. The product is sealed between the heating plate. Bottom welding plate, top mold, knives, heaters and PT100 are a whole.
With its special software, gradual vacuum process can be applied easily. This way, all oxygen in the package and product is removed. Liquid foods, sauces, even products that need to be packaged hot can be hermetically packed.

After the atmosphere in the package is formed as desired, the top film is closed by sealing to the edges of the plate and the inside of the package is disconnected from the outside world.
We can extend the shelf life of your product up to two years with the right technical information and the choice of suitable plates and top film for your food. APACK will be happy to guide you in this matter.
MAP25E-XL is offered for sale in Turkey and abroad with 7/24 service and APACK guarantee.
Our MAP25E-XL series machines are internationally certified.
All types of films to be used in MAP25E-XL packaging are offered by APACK.
MAP25E-XL TECHNICAL SPECIFICATIONS
POWER
400V, 50Hz, 3/N/PE
POWER CONSUMPTION
Max. 6kW
VACUUM PUMP
100m³/h
COMPRESSED AIR
7 NL per cycle, 30 NL/min, 6 bar
GAS
2‐8 bar
CONTROL SYSTEM
OMRON PLC TOUCHSCREEN
DIMENSIONS
2300(W)x1358(L)x1815(H) mm.
WEIGHT (WITH VACUUM PUMP)
650 Kg.
FILM WIDTH
480 mm.
FILM REEL DIAMETER
76 mm.
CAPASITY
2‐6 Cycle/min