MAP25X (Custom) - This model is named Custom. If you have to use single, big and heavy trays for your product, this model is suitable for you. X model have it's own tray freeroller conveyor unit.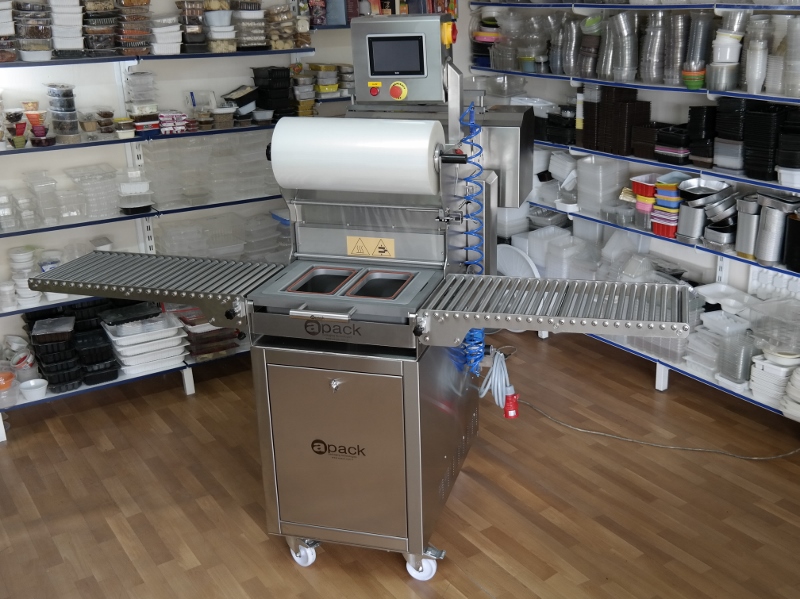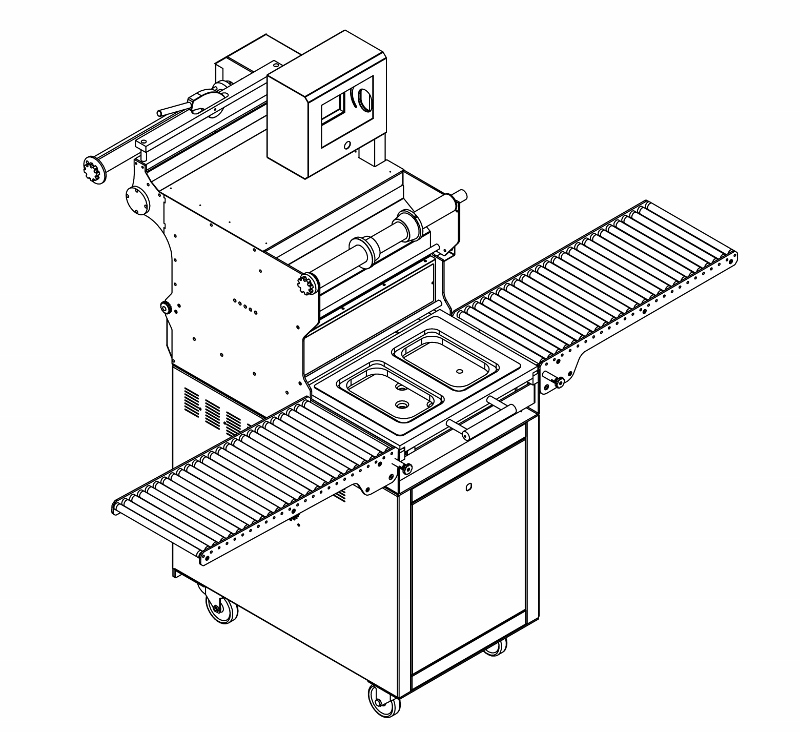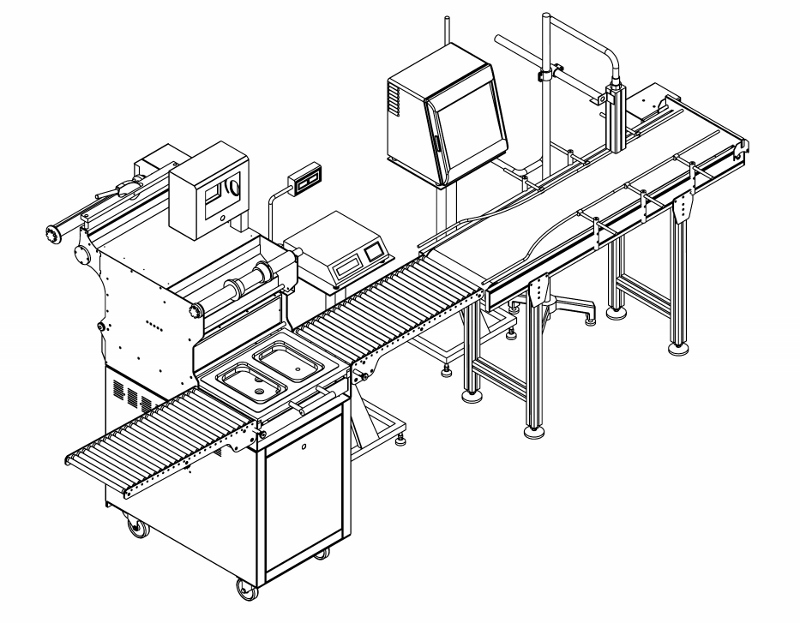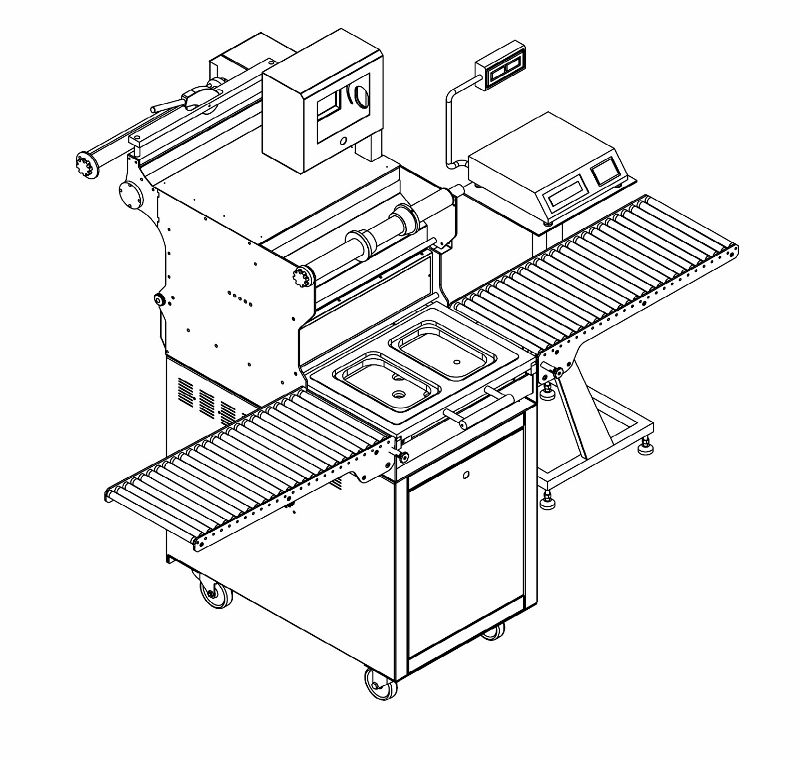 APACK manufactures reliable machines have one particularly outstanding feature. We supply individual solutions via according your requested shelf life. Customized to your market requirments. Ensuring you receive a cost effective, efficient solution that operates profitably. Backed up by the support of our dedicated team and after sale support.
The most economic solution for MAP Modified Atmosphere Packaging machine includes vacuum and protective food gas options.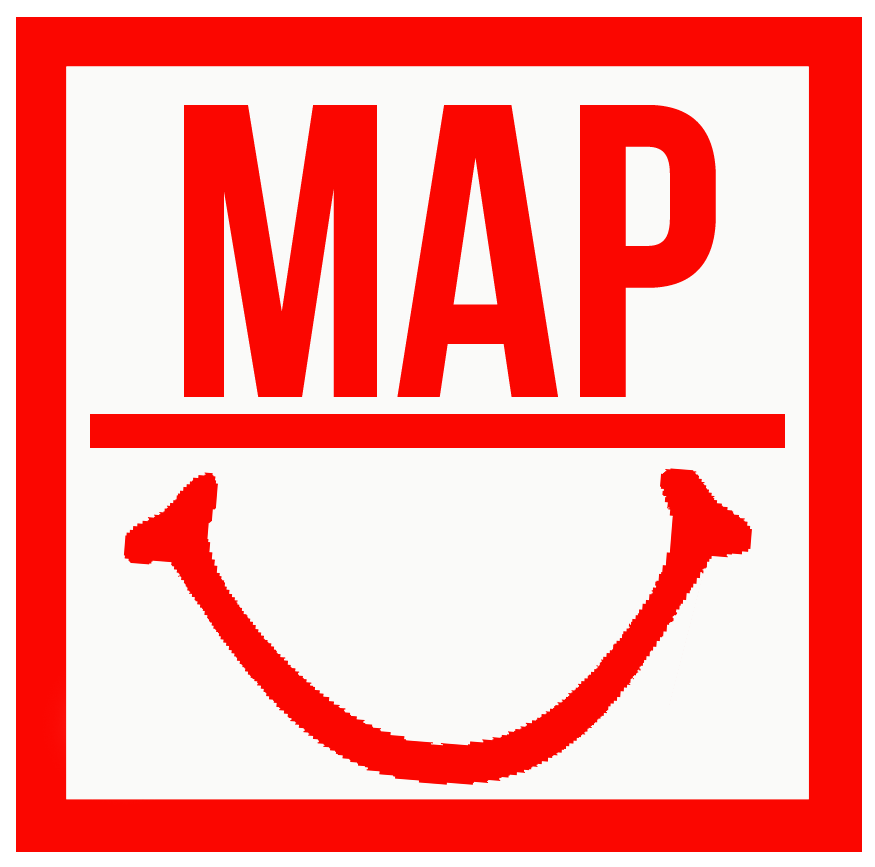 MAP25-X
CERTIFIED WORLD INDUSTRY STANDARDS
LOWER COST FOR INDUSTRIAL PRODUCERS
HIGH-END QUALITY COMPONENTS
COMPATIBLE REMOTE ACCESS VIA INTERNET
EASY TO USE
EFFECTIVE / VARIABLE / PROFITABLE
FITS IN SMALL PLACES
NEEDS ONLY 1 OPERATOR
REMOTE ACCESS OPTION VIA INTERNET
CONVENIENT FOR FOOD PACKAGING
We have built our reputation as the best service company in the industry based on demo, market test, service, training, emergency support, professional expertise and experience and of course the quality/reliability of our machines range.
We have been manufacturing and designing our machinery, down to the smallest component, using our own expertise and knowhow since 2008. The machines we have manufactured comply with international standards and certification.
MAP-25-X is innovative designed by APACK Team for vacuum drawing and gas flushing in one go and sealing tray with top film while tray is under pressure.
MAP-25-X is compatible for remote access option to control the MAP-25-X's electric – electronic and mechanic system via internet.
MAP-25-X tray sealer hermetically seals special plastic containers using a flexible film. While sealing, a good level of vacuum can be reached inside the container as well as the insertion of different types of inert gases.
MAP-25-X can handle also the entire production of most small and medium businesses in vegetarian or non vegetarian snack food, confectionery and fresh cut vegetables.

MAP-25-X has own Zero2 Oxygene software. With this software, MAP-25-X take all Oxygen progressively out from the package.
Semiautomatic MAP-25-X thermal sealer unit is manufactured by high quality craft workmanship.
20 years of experiance to be exact, lies behind the APACK brand. We provide machinery and services to hundereds of companies in Turkey and abroad. We work in cooperation with over 800 scientists and technicians worldwide to innovate our machinery and solutions.
Your product is supposed to be presented as attractively and well-protected as possible.
USAGE OF MAP25-X
CENTRAL KITCHEN
READY TO EAT
CATERING
MILK PRODUCT
DELICATESSEN
PROCESSED FOOD
FRESHCUT
FROZEN
MEAT
DRIEDFOOD
SEAFOOD
BACKERY, PASTRY
MEDICAL
MILITARY LOGISTICS
MAP25-X TECHNICAL DETAILS
POWER
400V, 50Hz, 3/N/PE
POWER CONSUMPTION
Max. 6kW
VACUUM PUMP
60m³/h
AIR PRESSURE CONSUMPTION
7 NL per cycle, 30 NL/min, 6 bar
GAS PRESSURE
2‐6 bar
CONTROL SYSTEM
24 PLC
PORTABLE CONVEYOR
1m x 2