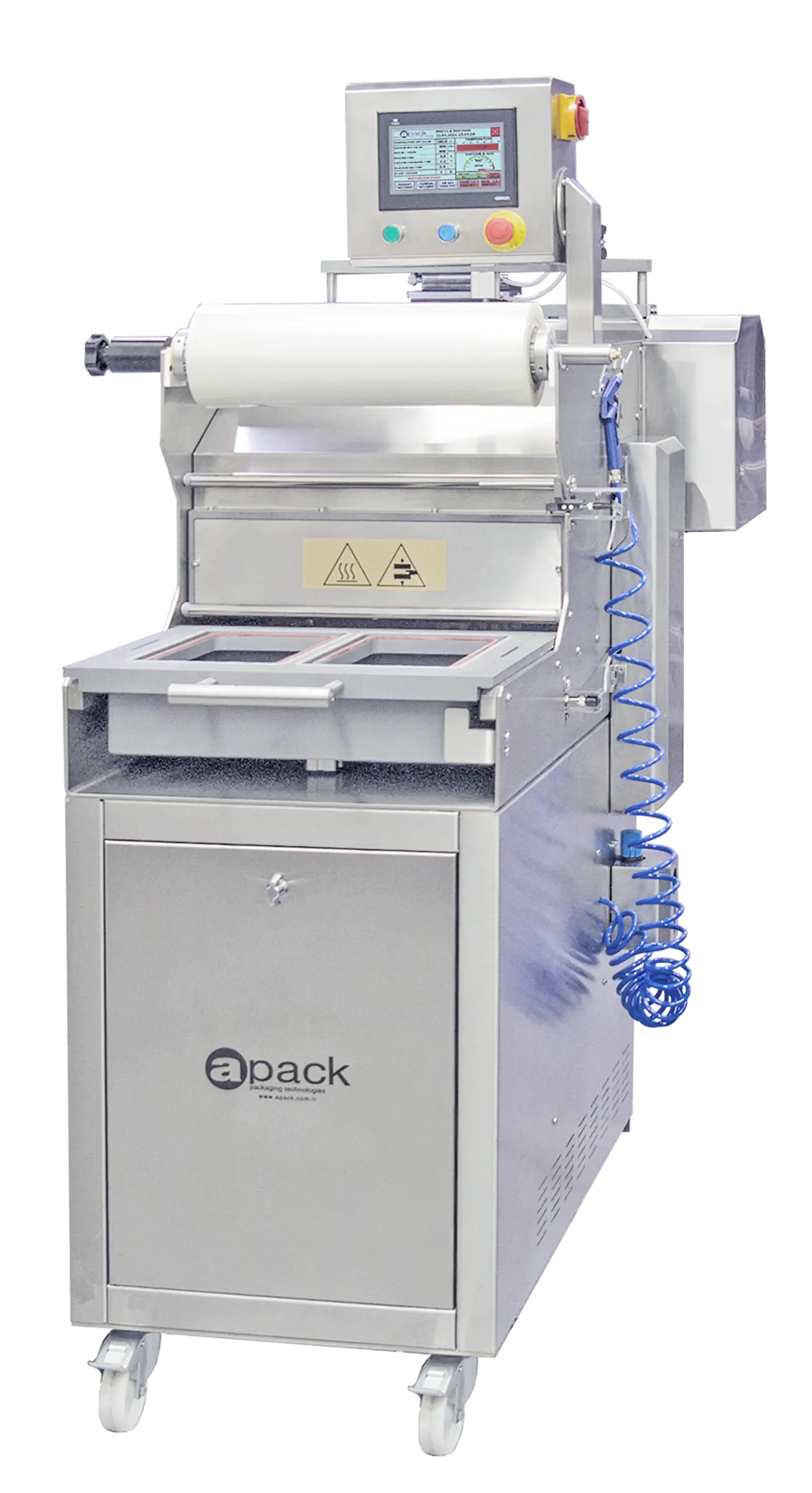 APACK manufactures reliable machines have one particularly outstanding feature. We supply individual solutions via according your requested shelf life. Customized to your market requirments. Ensuring you receive a cost effective, efficient solution that operates profitably. Backed up by the support of our dedicated team and after sale support.
The most economic solution for MAP Modified Atmosphere Packaging machine includes vacuum and protective food gas options.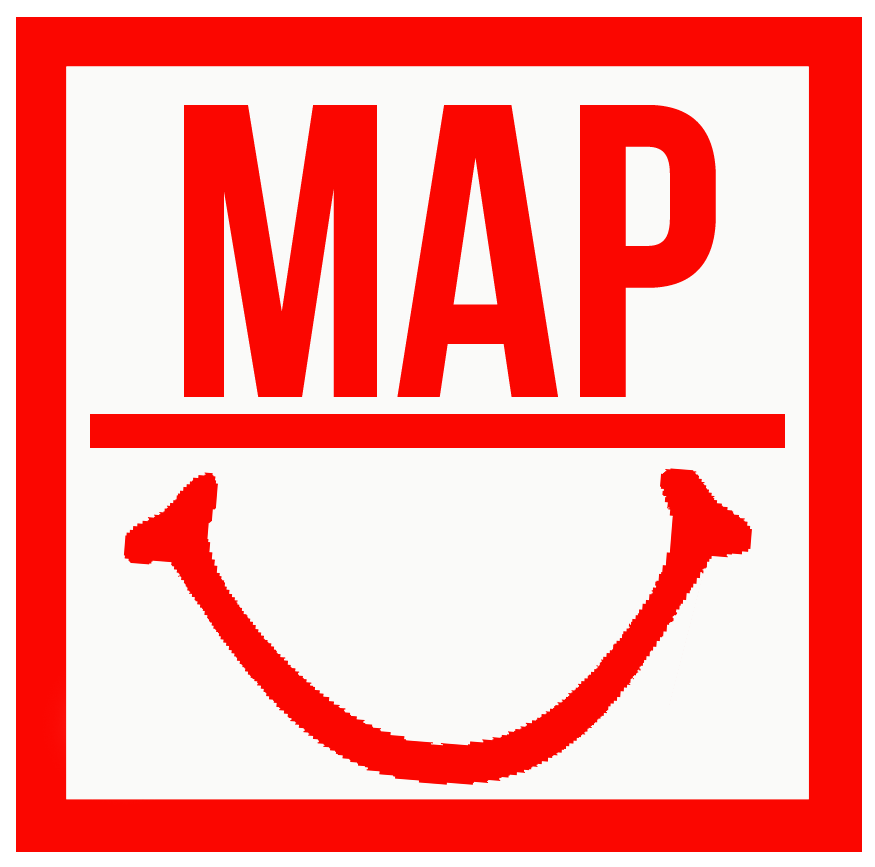 MAP25
CERTIFIED WORLD INDUSTRY STANDARDS
LOWER COST FOR INDUSTRIAL PRODUCERS
HIGH-END QUALITY COMPONENTS
COMPATIBLE REMOTE ACCESS VIA INTERNET
EASY TO USE
EFFECTIVE / VARIABLE / PROFITABLE
FITS IN SMALL PLACES
NEEDS ONLY 1 OPERATOR
REMOTE ACCESS OPTION VIA INTERNET
CONVENIENT FOR FOOD PACKAGING
We have built our reputation as the best service company in the industry based on demo, market test, service, training, emergency support, professional expertise and experience and of course the quality/reliability of our machines range.
We have been manufacturing and designing our machinery, down to the smallest component, using our own expertise and knowhow since 2008. The machines we have manufactured comply with international standards and certification.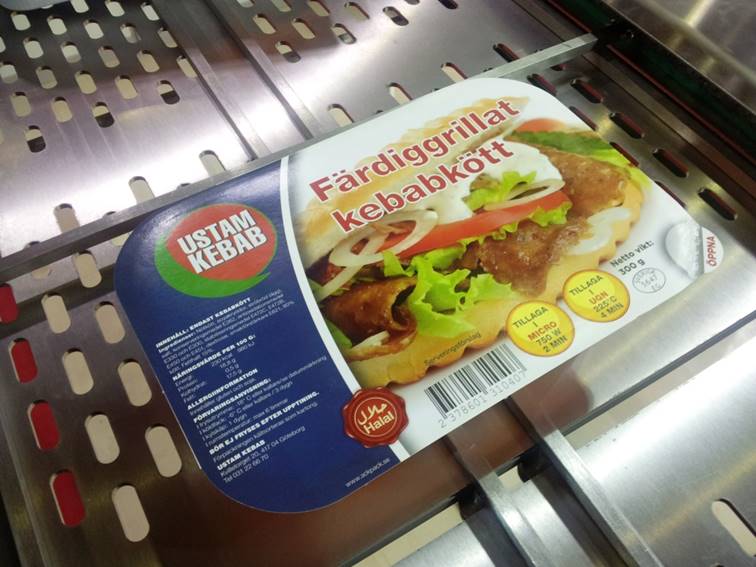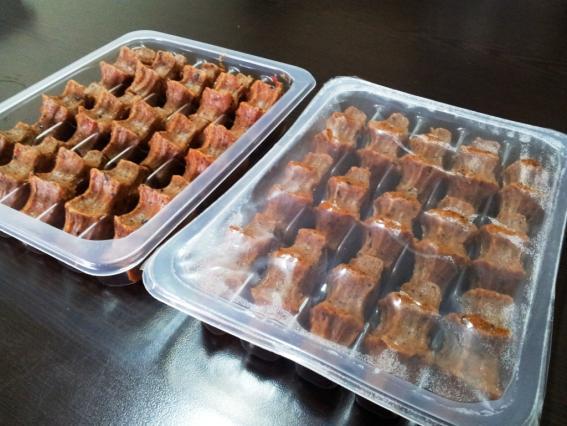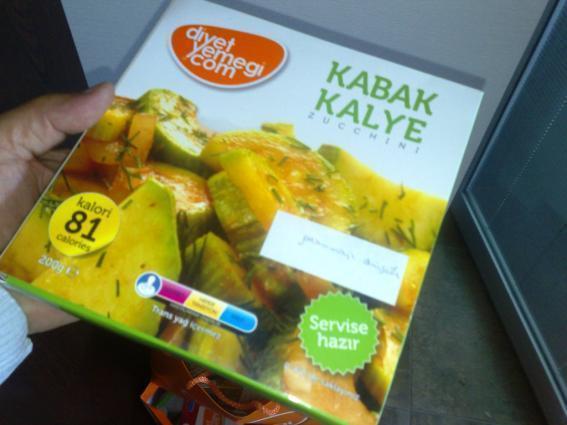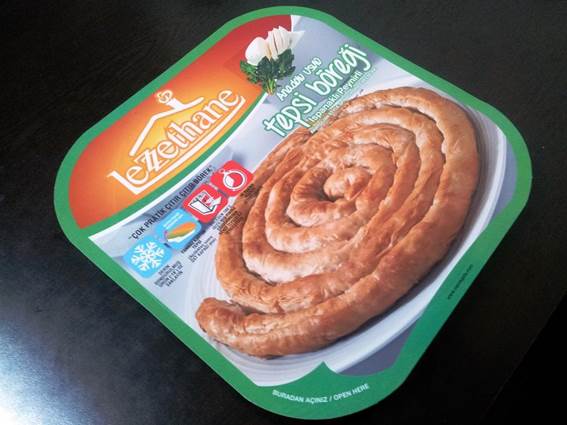 MAP-25 is innovative designed by APACK Team for vacuum drawing and gas flushing in one go and sealing tray with top film while tray is under pressure.
MAP-25 is compatible for remote access option to control the MAP-25's electric – electronic and mechanic system via internet.
Only one operator required (Except MAP25DS -Double Station- Model requires two operators).
MAP-25 tray sealer hermetically seals special plastic containers using a flexible film. While sealing, a good level of vacuum can be reached inside the container as well as the insertion of different types of inert gases.
MAP-25 can handle also the entire production of most small and medium businesses in vegetarian or non vegetarian snack food, confectionery and fresh cut vegetables.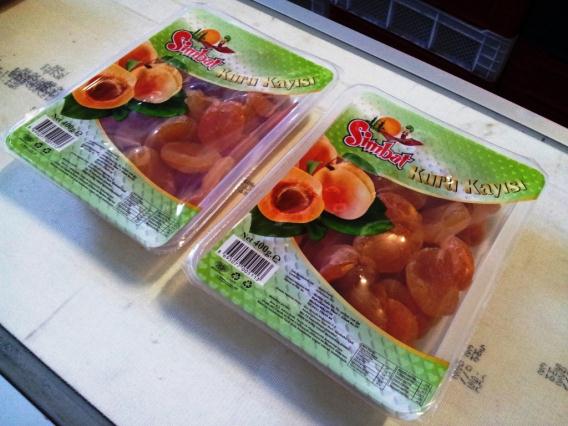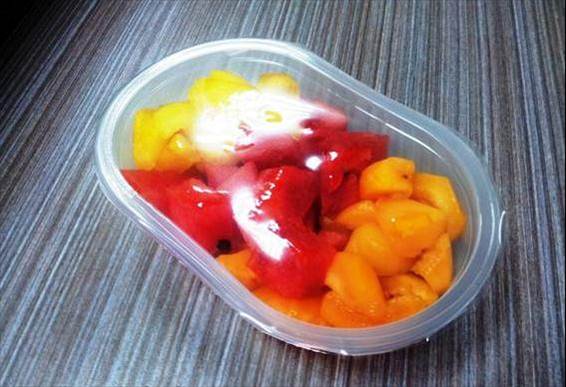 MAP25 has own Zero2 Oxygene software. With this software, MAP25 take all Oxygen progressively out from the package.
Semiautomatic MAP25 thermal sealer unit is manufactured by high quality craft workmanship.
20 years of experiance to be exact, lies behind the APACK brand. We provide machinery and services to hundereds of companies in Turkey and abroad. We work in cooperation with over 800 scientists and technicians worldwide to innovate our machinery and solutions.
Your product is supposed to be presented as attractively and well-protected as possible.
USAGE OF MAP25
CENTRAL KITCHEN
READY TO EAT
CATERING
MILK PRODUCT
DELICATESSEN
PROCESSED FOOD
FRESHCUT
FROZEN
MEAT
DRIEDFOOD
SEAFOOD
BACKERY, PASTRY
MEDICAL
MILITARY LOGISTICS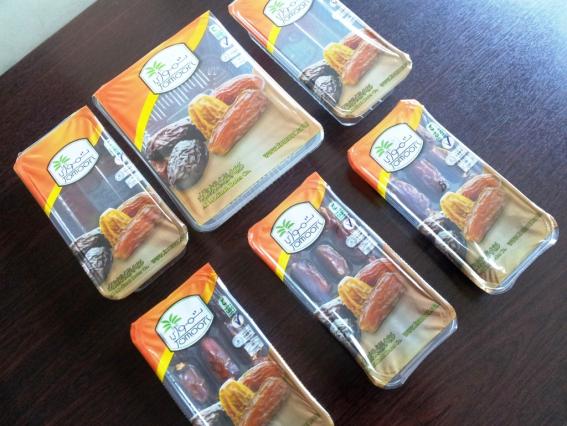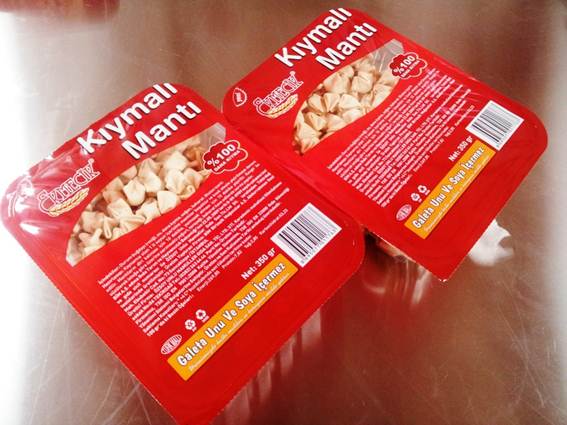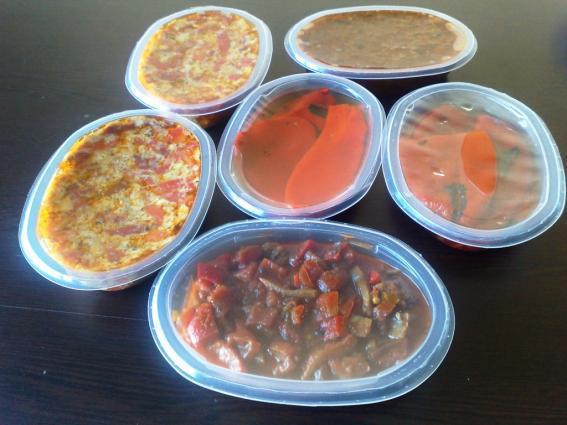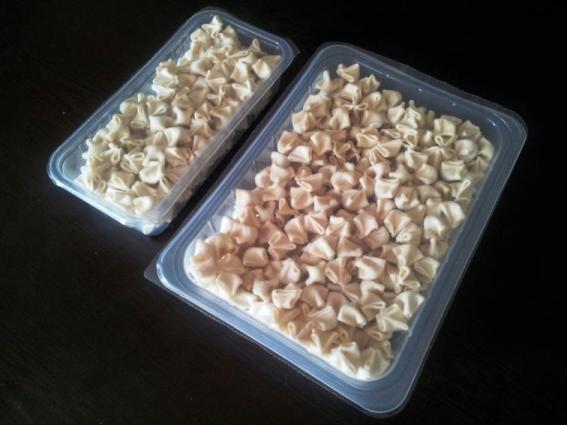 APACK supplies a wide range of solutions for practically various requirements. Depending on the product, you have the choice of many different types of pack as far as the atmosphere is concerned.
Longer shelf life thanks to MAP Packaging. Harmless inert gases – naturally present in the air that surrounds us – are fed into the pack after the evacuation operation and guarantee that the product has an extended shelf life and stays fresh longer. MAP Packs from APACK make sure no pressure is exerted on the product, so that it can be presented particularly attractively. Soft, porous and cut products rest loosely in the pack and maintain their color and taste too. Exactly the way they should !
APACK not only offers the very best food manufacturing, processing and packaging machinery & functional packaging material but also the 'Total Processing Packaging' service & support that is needed for customers to get the most out of them.
Our MAP25 machines have international certificates of conformity. We are certified for ISO22000 Food Production and ISO13485 Medical Equipment Production.
The MAP25 has been designed for long uninterrupted productions, and is offered with service and separe parts with our APACK warranty both our national and international customers.
MAP25 STANDARD TOOL SET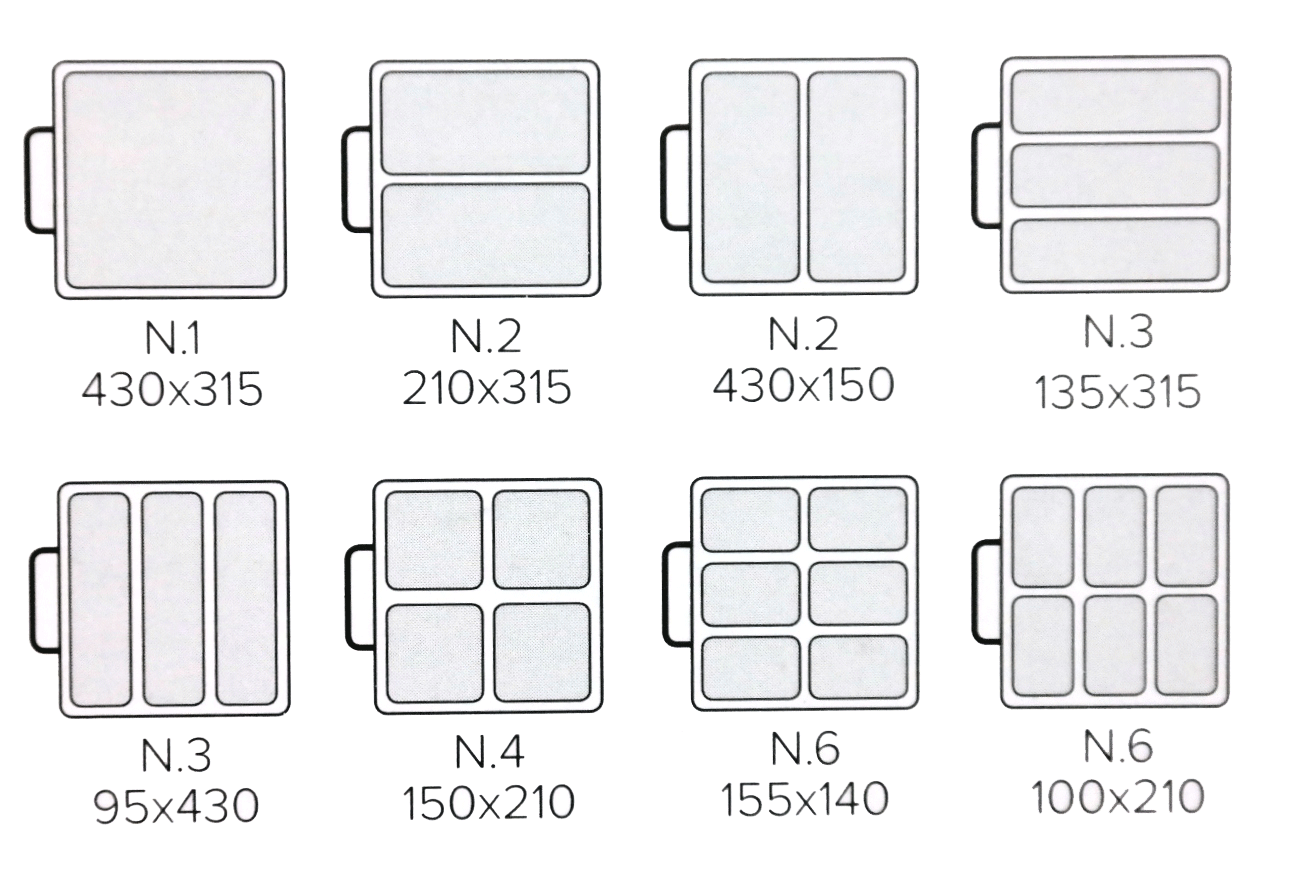 MAP25 TECHNICAL DETAILS
POWER
400V, 50-60Hz, 3/N/PE
POWER CONSUMPTION
6kW maximum
VACUUM PUMP
60m³/h
AIR PRESSURE CONSUMPTION
8Nl/cycle, 6 bar Dry Air
GAS PRESSURE
2‐6 bar
CONTROL SYSTEM
7" Omron PLC Touch Screen
OVERALL DIMENSIONS
800x1250x1770 mm
WEIGHT (with vacuum pump)
350 kg.
FILM WIDTH
530 mm maximum
FILM ROLL DIAMETER
76 mm maximum
PRODUCTION CAPACITY
4-6 cycle/min (Vacuum and Gas)
8-10 cycle/min (Only Sealing)
OPERATION
Semi automatic with drawer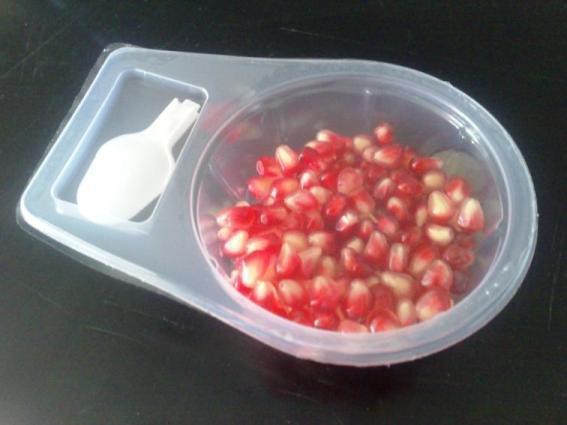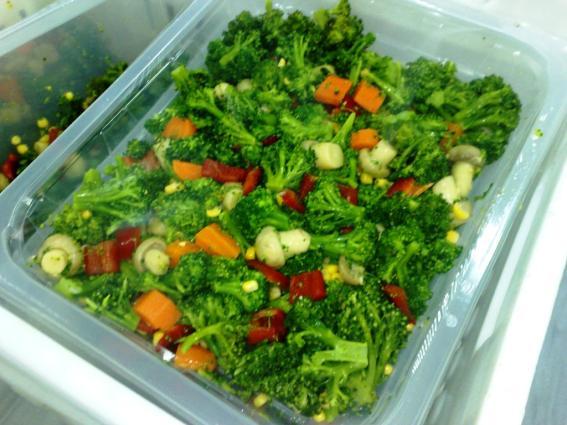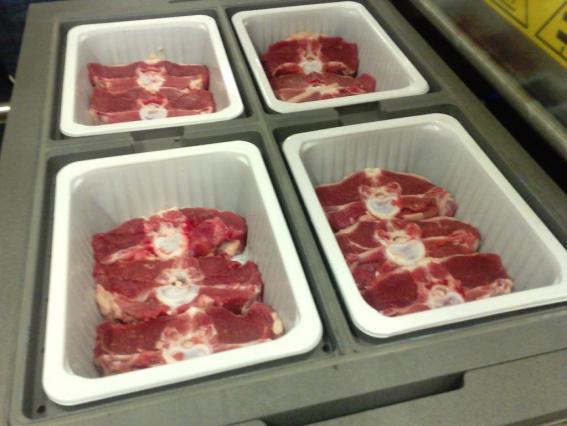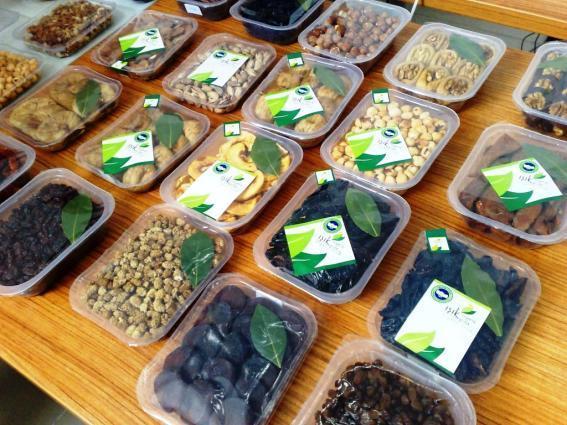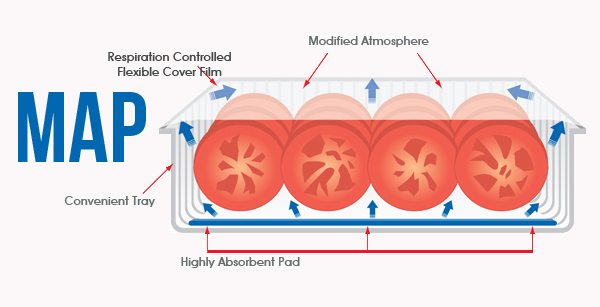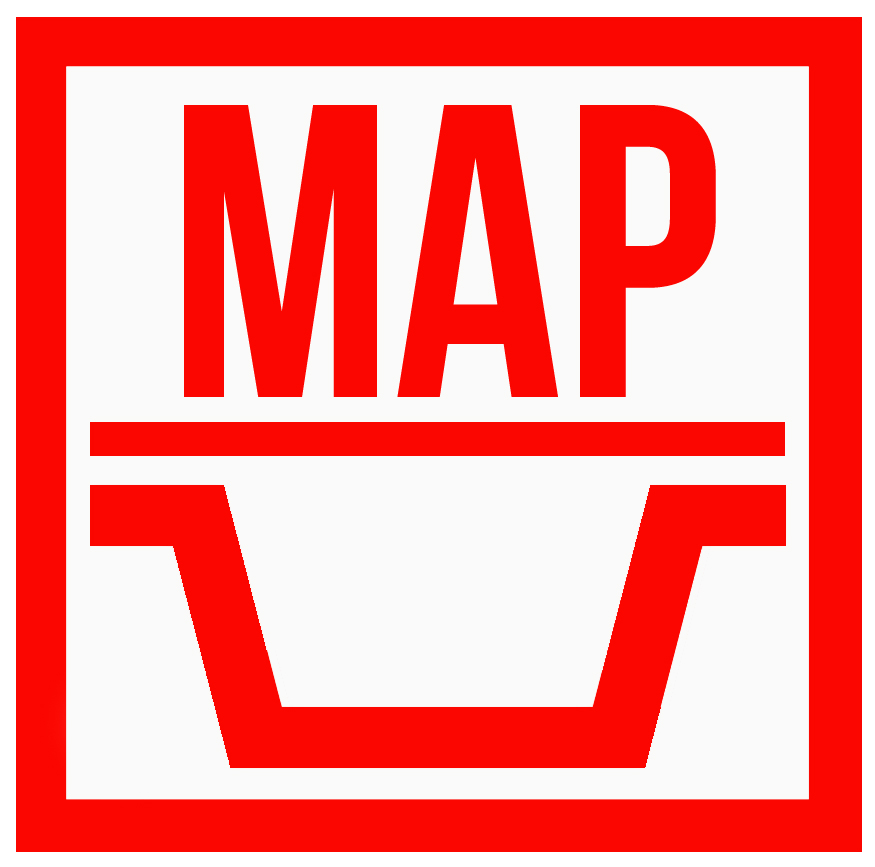 Modified Atmosphere Packaging, is a technology that has been developed to ensure that packaged food products stay fresh and attractive for as long as possible.
Everyone knows that a lot of factors cause food spoilage. The main causes is the growth of microbes such as bacteria, yeasts and mold. To keep food fresh for as long as possible without additives is our philosophy. While Sealing the food product in a package, containing gases in controlled proportions that makes slow down the process of oxidation and the growth of microbes.
| | | |
| --- | --- | --- |
| PRODUCT | MAP Life | Standart Atmosphere Life |
| Tost Bread | 2-3 Month | 10 Days |
| Cake | 40-60 Days | 10 Days |
| Patty | 6 Weeks | 1-2 Days |
| Pizza | 30 Days | 1-2 Days |
| Hamburger | 30 Days | 1 Week |
| Pita | 2-3 Months | 1 Month |
| Cheese | 6-8 Days | 3 Day |
This is the main idea of Modified Atmosphere Packaging = MAP.
Food is different - so is the gas composition used to pack different food products. Red meat needs high oxygen to maintain the red color, bread requires low oxygen to avoid mould and vegetables often need a three-gas mixture (gas flushing). Please ask for recommendation from your advisor to find the most suitable gas mixture (gas flushing) to perform better shelf life. Barrier films is more useful to prevent modified atmosphere from escaping or air getting back into the pack.