APACK
High Quality Packaging Machines Manufacturer and Packaging Solutions.
Abdullah ŞEN
Founder & General Manager
Innovative, Flexible, Professional and Comprehensive solutions for your exact needs…
APACK is specialized on food packaging by developing solutions and technologies with packaging machines and providing packaging equipment needs and technical support to the leading domestic and foreign companies worldwide.
We are dedicated to present the most natural form of the food without the use of preservatives while preserving the taste and nutritional quality of the food. Since it's founding in 2005, APACK provides right solutions to client's needs with the longest possible shelf life and minimum cost.
APACK manufactures its packaging machines with their unique designs, down to the smallest parts in its own facilities that complies with the international standards and certification.
Besides manufacturing packaging machinery and turn-key packaging solutions, APACK also offers a variety of rigid packaging products as part of a complete packaging system, which includes a number of portion-size packaging, specialty films and sophisticated rollstock materials for a wide range of applications.
Nonstop Research & Development to make always better…
APACK carries out R&D work regularly by collaborating with scientific research institutions, universities and number of R&D laboratories around the world. So far, hundereds of scientists and technical staff from different countries were involved and implemented the solutions globally.
---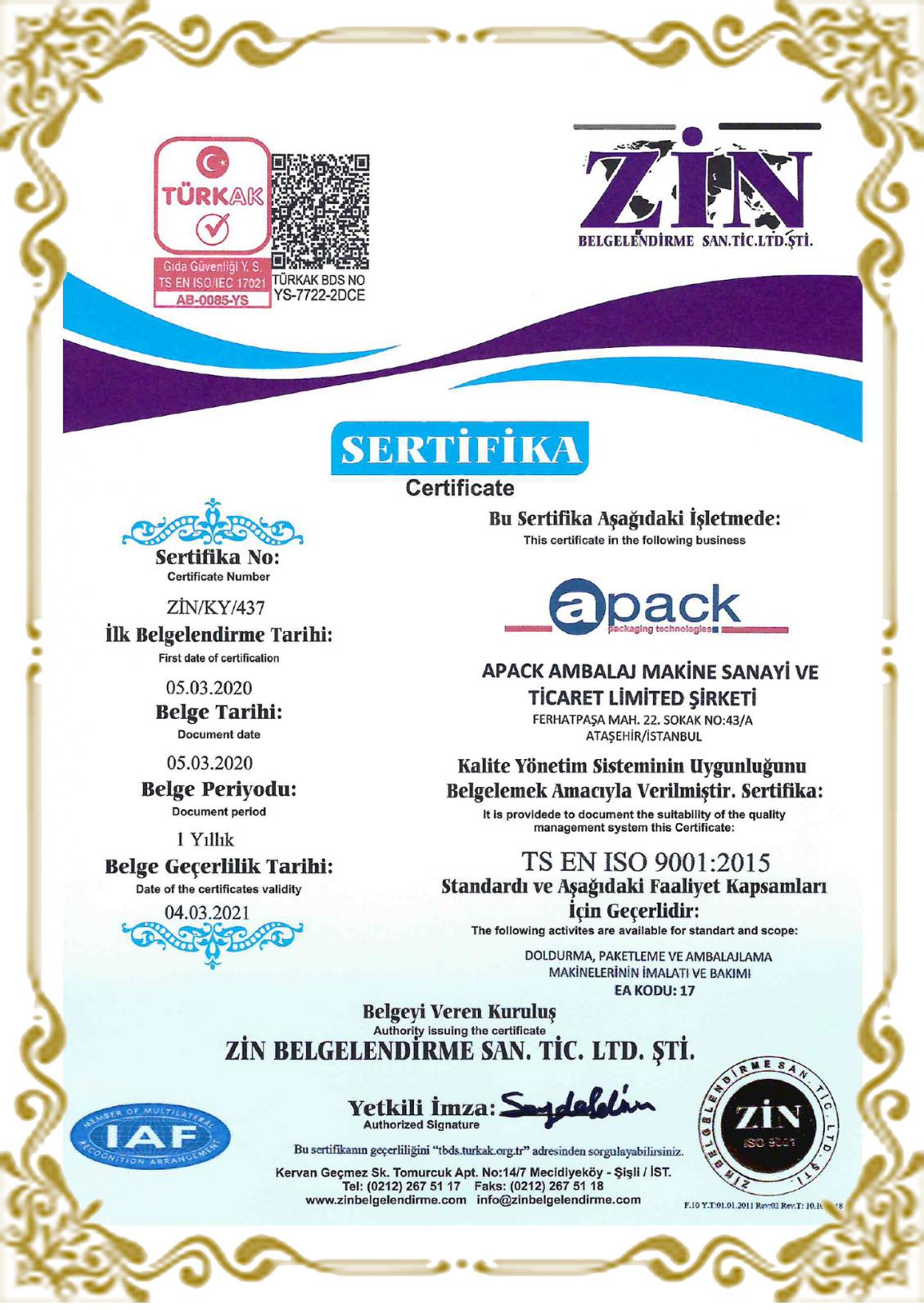 Muharrem Demir, beautiful person who, with his sweat and signature, is behind everything APACK presented to you and the world. We lost our valued friend, pal, brother, our partner to our troubles Muharrem Demir due to an unfortunate trafic accident in January 5th, 2017.

APACK, with the strategy that took Muharrem years to develop, will continue its existence adding value to our industry. We will keep the communication network, that everyone finds exemplary and willingly participates, alive.

APACK thanks our friends many times over for sharing this life with us. We will continue together to add value to our world.